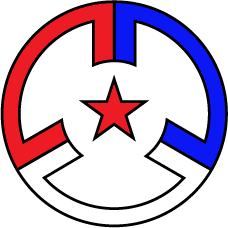 What defines the best challenge coin maker to you?
The term best is one of those cloudy adjectives as different people define "best" in different ways. What might define best to me may not define best to you! I'm certain you could ask any challenge coin vendor who the best is and they will reply with their own name. What else would you expect, right?
I would like to speak with you today about the attributes that I believe culminate to create the best challenge coin maker.
Let's start with integrity. The honest truth is that there are a lot of challenge coin manufacturers advertising the lowest price and highest quality. I for one believe those phrases lowest price and highest quality rarely coincide. I find more often than not that you get what you pay for either in customer experience with the business, finished product or God forbid a warranty or replacement issue.
Desperately seeking the lowest price probably isn't the way to find the highest integrity business and really leaves you vulnerable to poor quality products! I am all too familiar with the questionable advertising strategies businesses use. I guess they figure it would be nearly impossible to substantiate lowest price and highest quality unless you spend a lot of time and money doing so. Therefore you as the consumer need to be diligent in the selection of your ideal custom challenge coin maker by not succumbing to the intoxicating advertising gimmicks used in the industry.
Integrity extends far beyond the contradicting phrases of lowest price and highest quality right into order turnaround time. You as the consumer must ask yourself if a challenge coin maker can really have the lowest price, highest quality and fastest order turnaround time.
My 13 years of experience has provided me with a lot of insight into manufacturing custom coins. However it doesn't take an experienced individual to realize that rushing any product opens Pandora's box to potential errors or undesirable outcomes.
I always like to encourage people to remember the seven Ps I was told about in the United States Navy. Prior proper planning prevents piss poor performance. What that really means is – your custom challenge coin order is worth waiting for. Every feature demands a certain amount of production time to properly cure, such as metal finish or plating and enamel paint color. You don't want to be on the wrong side of a rush order!
Forthright
I contend that being a quality challenge coin maker involves forthrightness. You need to be able to say to your customer, hey I don't know that the color you have selected is going to contrast well with your chosen metal finish on this specific design element. I'm not suggesting the customer has to listen to recommendations but they probably should. What I am suggesting is that you should work with a challenge coin company that is courageous enough to be honest with you and not just tell you what they believe you want to hear.
Freedom to choose
It's easy to assume that every custom coin maker allows you to choose and they do, to a certain degree. However I would like to suggest that any challenge coin maker that charges higher prices for antique metal finishes or plating options is not really allowing you true freedom to choose. In that case you're forced into choosing a more favorable price versus paying more for the plating option you really want on your coin.
Here at customchallengecoins.info we believe those 3 Cs in our domain stand for something more than just custom challenge coins. Those 3 Cs stand for caring, capable and cost effective.

We care about your finished product and offer a one hundred percent satisfaction guarantee. We are arguably the most capable in the industry with our 11 years of experience and we are absolutely cost effective. In fact we offer fifty percent off your coin mold when you order 150 coins or more and our metal finishes are all the same price, so you no longer have to sacrifice what you really want. To my knowledge, no other challenge coin maker in the industry offers such favorable pricing.
When you're ready to experience the best challenge coin maker you're ready to contact customchallengecoins.info!