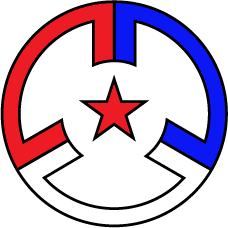 Every Step in the Challenge Coin Manufacturing Process Takes Time!
Hey everyone, Rob here with Spartan Coins. Today I wanted to speak with you about something I found while searching the web - and I thought it was important enough to do a video on.
We are not just all about challenge coins, we are about making challenge coins for anything and everything. We manufacture quality challenge coins plus patches, lapel pins and other custom metal promotional products.
I want to talk about a website I recently found that is chastising a competitor of Spartan Coins over quality issues and not refunding money. I want to be very clear, I am not doing this video to throw shade on or disparage any of my competitors.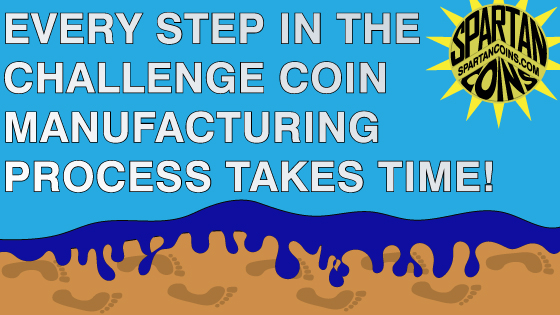 I am doing this video because I believe it's essential to read the terms of service of companies you as a consumer choose to do business with, and this story is a perfect example. It should be noted that this situation could transpire within any niche.
A look over this particular competitor's terms of service shows that they do not issue refunds, give credits or offer discounts. I give them a lot of credit for stating that within their terms of service.
It should be noted that Spartan Coins terms of service is very similar in the fact that we do NOT issue refunds. However, if you have done business with us you already know we offer discounts to almost everyone and we have special order credits available to military, veterans and first responders.
My competitor's unhappy customer went so far as to create a website about their experience. I will not link to the website in the video description but I link to the website from the video resource guide which can be found by following the first link in this video's description box.
I contend both parties are responsible for this transaction gone wrong!
This customer could have saved themselves time, money, aggravation and the need to build a complaint website - simply by reading this business' terms of service. That way the customer in this case would have known that this business does not refund money! Reading a couple of paragraphs would have allowed for a more informed decision, based on knowledge instead of what they may have thought.
The business is responsible in part due to their years of advertising how they can deliver coins within 7 to 10 business days. This advertising not only misleads customers but also adds unnecessary strain on the production process, which can lead to less than desirable results.
The really important point to take from this content is this - custom challenge coins - like any other custom product should never be rushed. In some cases they certainly can be rushed without negative consequences and other times not so much.
The reality is that every step in the manufacturing process takes time. Those steps include coin mold creation, stamping or casting, plating, polishing, coloring, packaging and shipping just to name a few.
I would personally rather wait to receive a quality product instead of rushing to receive an inferior product!